Getting Started
BASEline is a set of tools designed to help skydivers and BASE jumpers improve wingsuit flight performance. BASEline consists of two parts:
BASEline Flight Computer is an android app that uses phone sensors to provide audible and visual feedback on speed and position, as well as logging data for later analysis.
https://baseline.ws is an interactive website to help process and analyze flight data.
Warning: Skydiving, BASE jumping, and wingsuit flying are inherently risky activities. Data in BASEline may be inaccurate, and you should not make life or death decisions based on it.
BASE Jumping
BASEline can be used in the planning of a jump, and for logging data during a BASE jump.
BASEline is primarily designed for BASE jumping. During a BASE jump, it is strongly recommended that you use BASEline only to record data. Features such as audible and visual feedback are intended for use only in the skydiving environment.
Planning
BASEline is useful for multiple aspects of BASE jump planning:
Comparing GPS flight data with previous flights and exit profiles.
Measure exit profiles using a laser rangefinder.
Overlay track data on google earth.
Explore exit points.
Hardware Setup
Documentation on setting up your phone and GPS can be found here.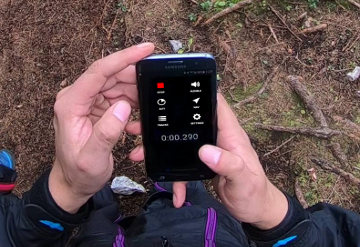 Logging Flight Data
Documentation on recording flight data using the BASEline app on your phone can be found here. Or use a FlySight.
Analyze Flight Data
The best way to analyze tracks is to sync with baseline.ws, and review your flight data on the website. The BASEline app can also display flight data as charts in the app.
View on baseline.ws
In the BASEline app, click tracks, verify that you are signed in, click on a synced track.
Click "baseline.ws" to open the track in a web browser on baseline.ws. Click here for BASEline website help.
Click "earth" to open the track in Google Earth or Google Maps, depending on what apps you have installed.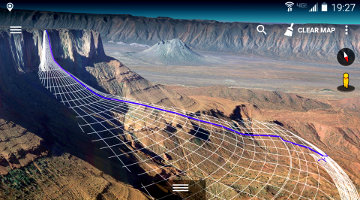 Laser Rangefinders
There are many laser rangefinders on the market, with a wide variety of features. Considerations when choosing a laser rangefinder for BASE jumping: What is its maximum range? Does it include an inclinometer, and can it do the horizontal / vertical calculation for you? What are the size and quality of the optics? Weight. Cost.
Recently a new type of laser rangefinder has been introduced that includes Bluetooth wireless connectivity. With a bluetooth laser rangefinder, it is possible to connect using the BASEline android app, and generate a terrain profile in the app as you measure the terrain using the laser. This makes the process of measuring terrain much faster and easier.
BASEline is known to work with the following bluetooth laser rangefinders:
ATN: LaserBallistics 1000, 1500
Sig Sauer: BDX series 1400, 1800, 2200, 2400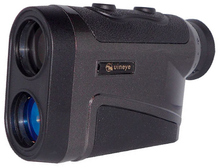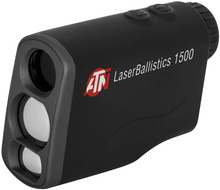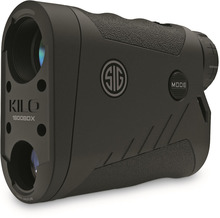 Uineye
The Uineye laser works great, but make sure you get the bluetooth version. Order one through Hartman here.
Laser Calibration
Warning: Always ensure that your laser is properly calibrated.
The Uineye laser comes set correctly, but long-pressing the trigger button resets the angle calibration to zero. This sometimes happens by accident, and can cause invalid readings. Before measuring an exit profile, verify that the measurements are sane by lasering something on-level. If your horizontal/vertical measurements are not making sense, the angle calibration is worth checking.
The Uineye User Manual can be found here.